Accreditation/Associations
ACDS MEMBER
Mill Woods Society for Community Living is a proud member of ACDS, enabling us a broader influence in the community disability services field; advocating for improved public policies and practices for the sector. The Alberta Council of Disability Services (ACDS) is a non-profit association of Community Disability Services (CDS) sector organizations in Alberta. Our member-driven organization works closely with the Government of Alberta and other partners, to strengthen the CDS sector to benefit Albertans with developmental disabilities.
FULLY ACCREDITED
Mill Woods Society for Community Living is fully accredited through the ACDS Creating Excellence Together (CET) accreditation program which is the recognized benchmark in the Community Disability Services sector. CET addresses aspects of life that are important to Albertans with developmental disabilities who need to access quality services. It is the only accreditation process in Alberta that was created for Albertans with intellectual and developmental disabilities and was developed in consultation with individuals who have intellectual and developmental disabilities, and with their families, guardians and staff.

To learn more about the CET Accreditation process click here.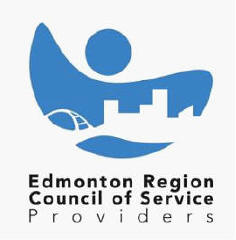 ERCSP MEMBER
The Edmonton Region Council of Service Providers is a voluntary, non-registered, self governing, stand-alone membership association concerned with the enhancement of quality services for people with disabilities in the Edmonton Region.
PHILOSOPHY
The Edmonton Region Council of Service Providers (hereinafter referred to as "the Council") is a community of service providers combining its collective knowledge and resources in efforts to offer quality services to persons with disabilities. By working together, the Council provides a strong, consistent message to the community and to decision-makers regarding the needs of people with all types of disabilities. The Council shares common purposes, supports its colleagues and values their differences, as it provides opportunities for new perspectives. The key to the Council's success is the utilization of continuous stakeholder consultations about emerging needs and innovative practices.